Welcome to IPB Insurance and thank you for visiting our website. My name is John Kearns , I am the Chief Executive Officer of IPB Insurance. As a Mutual Insurance company, providing insurance is a wonderful and rewarding business. We protect what matters most to our Members, in other words, our purpose is to safeguard their businesses insurable interests. As one of the market leaders in Liability Insurance, we are privileged to be in the position of being able to guide and develop ideas and implement strategies that support and enhance this important industry in Ireland.
As a business, we continuously focus on the delivery of our four important pillars of success: Financial, Member & Customer Engagement, Internal Processes and our People and Culture. I am constantly impressed by the resourcefulness, enthusiasm and loyalty displayed by my colleagues and the value that they bring every day to the Company and our Members.
Over the course of 95 years, we have seen and overcome many challenging events such as the establishment of an independent country, the financial impact a world war and numerous economic recessions. We will continue to build on that resilience to enhance the future of our employees and our Members.
We have an inclusive and friendly culture that is proudly built on our mutual status and our values. We care about our employee's health and wellbeing, and safety is a top priority. We provide employees with ownership and accountability and reward those that contribute most in their role. We aim to be fair, honest and ethical with each other and provide development opportunities for employees who want to maximise their personal and career potential for their benefit and the benefit of the Company.
The Leadership Team of IPB Insurance are committed to meeting the needs of our Members and providing our people with the best opportunities and environment so that they can achieve and share in our success story and contribute to protecting and safeguarding our Members insurable interests.
So, what does the future hold for us and for you if you are interested in joining IPB? Remember first, our past – we are a Company with a proud history and legacy. We have the right ingredients for success, and we can provide you with a path of valuable experience. Please explore our website further to learn more about us and what we have on offer and what Life@IPB is all about.
Sincerely,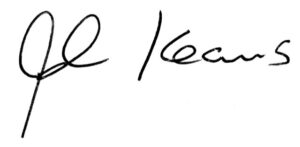 CEO – Chief Executive Officer